Writers in the Library: Allen Wier and David Madden, Feb. 19
On Monday, February 19, novelists Allen Wier and David Madden will read as part of UT's Writers in the Library reading series.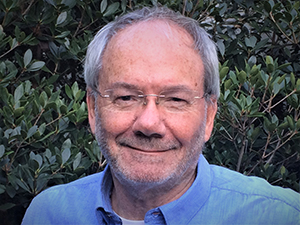 Allen Wier has published four novels, most recently Tejano, and a collection of short stories, Things About to Disappear. Late Night, Early Morning, a volume of new and selected stories, was published by the University of Tennessee Press in 2017. Wier is the recipient of the Robert Penn Warren Award from the Fellowship of Southern Writers, the John Dos Passos Prize for Literature, a Guggenheim Fellowship and a grant from the National Endowment for the Arts. In addition to stints at Longwood College, Carnegie-Mellon University, Hollins College, the University of Texas, Florida International University, and the University of Alabama, Wier taught at the University of Tennessee from 1994 to 2015 and is currently serving as the Watkins Endowed Visiting Professor of Creative Writing at Murray State University.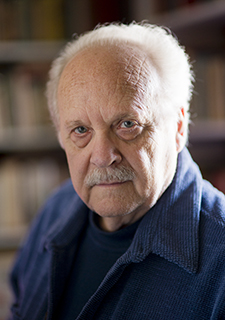 David Madden is the author of eleven novels, two short story collections, and eight volumes of literary criticism and texts on the subject of creative writing. His most recent book, Marble Goddesses and Mortal Flesh, is a collection of four novellas published in 2017 by University of Tennessee Press. Madden began his teaching career in 1958 as an instructor in English at Appalachian State Teachers College. He spent time teaching at Centre College, the University of Louisville, Kenyon College, and Ohio University. In 1968, he joined the faculty at LSU as the university's writer in residence, a position he held for 24 years. He retired in 2008 as Robert Penn Warren Professor of Creative Writing, Emeritus. Madden is the recipient of a Rockefeller Grant and a National Endowment for the Arts Grant. His stories have appeared twice in Best American Short Stories.
The reading begins at 7 p.m. in the Lindsay Young Auditorium of the John C. Hodges Library. The event is free and open to the public; all are encouraged to attend.
The mission of Writers in the Library is to "showcase the work of novelists, poets, and other literary craftsmen." Some of the best voices in contemporary literature are invited to read. The series is sponsored by the UT Libraries and the Creative Writing Program in association with the John C. Hodges Better English Fund.  
For more information, contact Erin Elizabeth Smith, Jack E. Reese Writer-in-Residence at the UT Libraries, at esmith83@utk.edu or visit http://library.utk.edu/writers for a complete schedule of Writers in the Library readings for the 2017-2018 academic year.
###
Facebook: Writers.in.the.Library
Twitter: utklibwriters